Leadership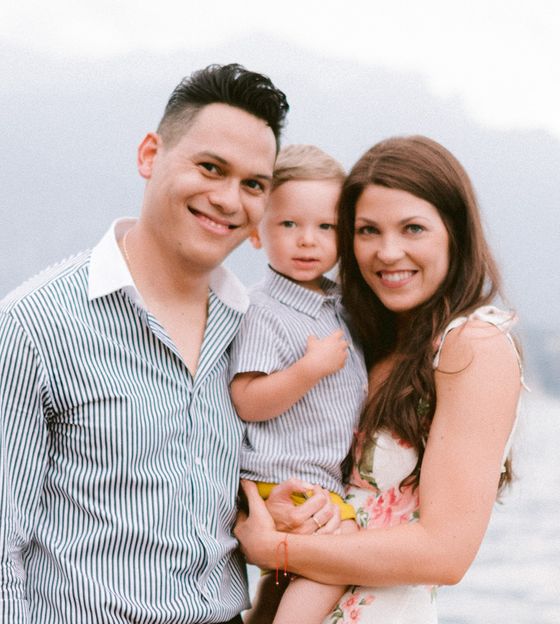 Eliisa
Owner
Eliisa became a part of the Young Minds community in the summer of 2018 when she and her husband Luis became the new owners of Young Minds. Eliisa grew up in Finland, but has been residing in Texas since 2010. After completing a 10-year career in the mental health field and having her son, she became passionate about early childhood development and education. Soon after, she decided to follow in the footsteps of her family in early childhood education, and came across the Young Minds family and community.
Eliisa says: "I am currently in the process of obtaining a doctorate degree in Infant and Early Childhood Development with an Emphasis in Mental Health, and look forward to incorporating the knowledge I am learning into everything we do at Young Minds. My goal is to ensure our teachers are loving, yet educated, and feel supported in their roles. We want every parent to feel safe and secure about leaving their children with us every day and know that their child is happy, healthy and learning."
During her free time, Eliisa enjoys spending time with her family and their beloved dog Leo. She feels passionate about health and nutrition, and enjoys the outdoors and music in any shape or form.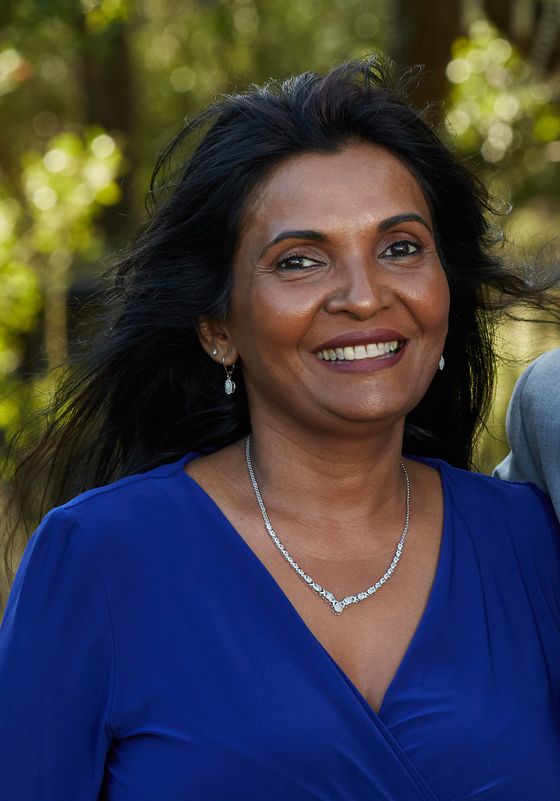 Ashanthi
Director
Ashanthi Perera holds a teaching degree from Association Montessori Internationale (AMI) and is currently serving as the Director of Young Minds. She has over twenty years of experience as a Lead Guide and administrator in Montessori schools. With her genuine passion for children and the need for a structured Montessori education in the greater Leander area, she started her own Montessori school in 2008. In 10 years, the school grew organically to seven full classrooms and became one of Leander's most loved education centers.
Ashanthi appreciates the Montessori method's emphasis on nurturing each child's independence within a safe and peaceful environment, and at each student's chosen pace. The passion she has for her job translates into how she treats and gets to know, not just her students, but also her students' families. Ashanthi aims to create a culture of openness with all families, and a classroom environment full of joy and exploration. She firmly believes that Montessori philosophy creates a balance between self-directed activities, group participation, and small classroom structured activities. With this approach, a child can smoothly transition from Young Minds to any elementary, preparatory or private school in the area.
She feels that she has succeeded with her mission when her students' families reach out to her years later to let her know that they are doing well in higher education.
In her free time, she enjoys reading, traveling, spending time with her own children.
Primary Teachers
Jordan
Primary Lead /Office Administrator
Ms. Jordan has been part of Young Mind Montessori's team for the last five years, and has had the joy of watching her former students graduate - ready for kindergarten and beyond. After earning her Child Development Associates Degree, Jordan pursued a Bachelor's Degree in Education at Texas State and is excited to graduate in May 2020. She loves her job and it is the aspect of her life she works hardest at. She feels that she was born to be a teacher. One of Jordan's strengths is knowing that it can be hard for parents to leave their child with someone else, so she works hard to make that transition as smooth as possible. She understands that instilling a trust and a kind relationship between the teacher, child, and parents is essential.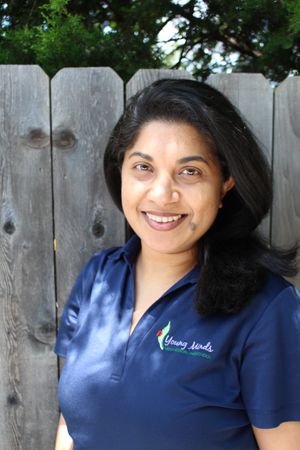 Nilusha
Primary Lead Teacher
Nilusha has been working in early childhood education for a total of 8 years now. She joined Young Minds in 2013 and has held various positions in our team. In addition to being our Assistant Director, she is the Lead Teacher in our Ladybug class. She holds a CDA (Child Development Associate Degree), Childcare Director credentials, and the North American Montessori Center's Montessori Teacher Certification.
Nilusha says "Being part of a child's early development stage has been a wonderful experience. It's amazing to see what a child is capable of doing when they are challenged. I enjoy seeing their excitement and the pride they carry when they make their own discoveries. I am grateful that I am part of a wonderful and nurturing preschool environment here at Young Minds."
In her free time, Nilusha enjoys spending time with her family, and baking and cooking with her daughters. She also loves to go back to her homeland Sri Lanka to vacation and visit family.
Enrichment Staff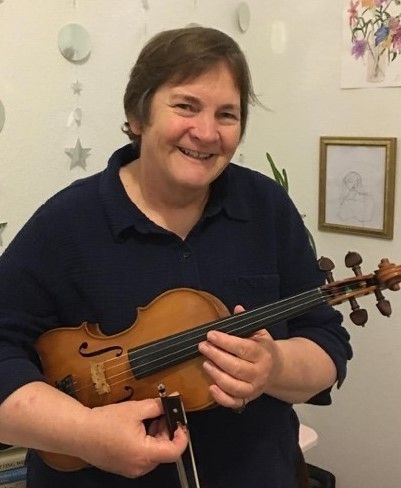 Ms. Susan
Music Teacher
Susan has been an educator for more than thirty years. Music has always been a part of her life and combining music and education is her passion. She has taught music classes Prek-5th grade, and is also a private music instructor on piano, fiddle and other instruments.
Music at the PreK level supports language skills, self expression, small and large motor skills and executive functioning. Music itself also feeds the soul. Susan appreciates the positive connection with the staff and students at Young Minds Montessori who have such enthusiasm for learning and play.
In her free time, Susan enjoys hanging out with her four grown children, playing her fiddle in various music jams, and learning about the native plants of Central Texas.