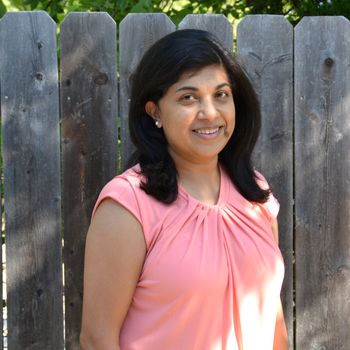 Nilusha
Primary Lead Guide
Nilusha has been working in early childhood education for a total of 8 years now. She joined Young Minds in 2013 and has held various positions in our team. In addition to being our Assistant Director, she is the Lead Teacher in our Ladybug class. She holds a CDA (Child Development Associate Degree), Childcare Director credentials, and the North American Montessori Center's Montessori Teacher Certification.
Nilusha says "Being part of a child's early development stage has been a wonderful experience. It's amazing to see what a child is capable of doing when they are challenged. I enjoy seeing their excitement and the pride they carry when they make their own discoveries. I am grateful that I am part of a wonderful and nurturing preschool environment here at Young Minds."
In her free time, Nilusha enjoys spending time with her family, and baking and cooking with her daughters. She also loves to go back to her homeland Sri Lanka to vacation and visit family.