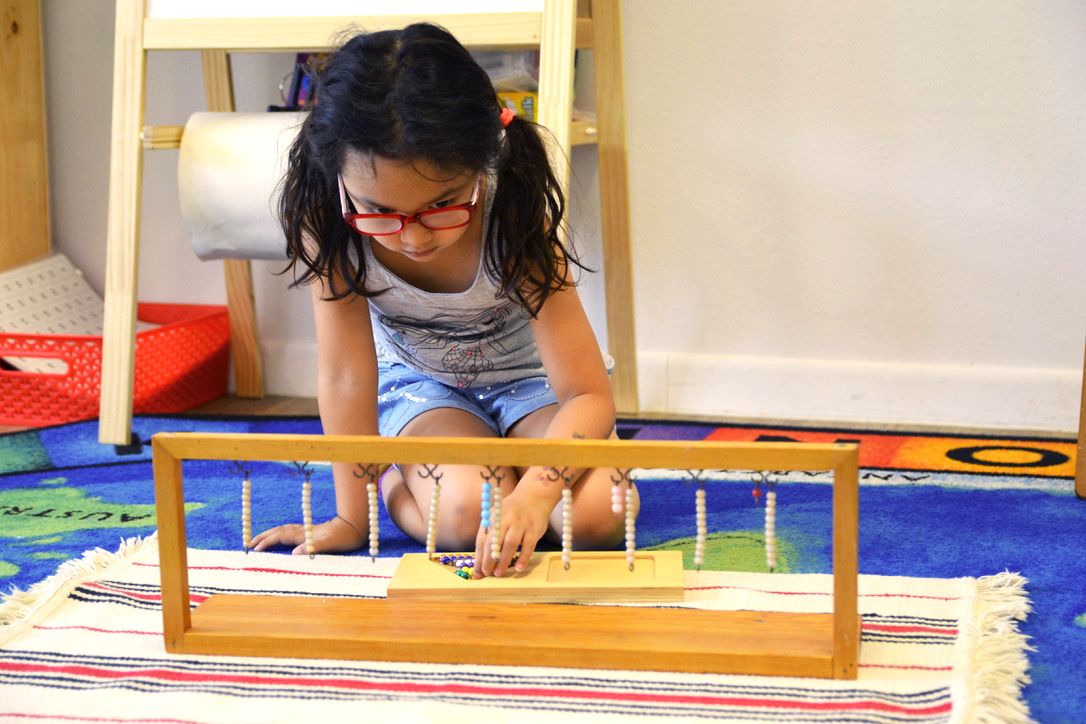 Kindergarten Program
The Kindergartners at Young Minds spend the day in their multi-age classrooms and receive individual instruction according to their age and abilities. Due to the mixed-age classrooms, the kindergartners have an opportunity to truly practice their leadership skills in guiding their younger peers.
The foundation of our program is based on all of the Montessori curriculum areas, such as, language, mathematics, social studies, geography, botany, zoology, art, music, Spanish, and research development. (See more on our Curriculum page) Our kindergartners continue to advance in all of the areas at their own pace, and together with the guidance from their teacher, beyond typical kindergarten requirements.
We offer a sensory based approach of learning that leads the child to various opportunities for self discovery. Children at this age possess what Dr. Maria Montessori called the " Absorbent Mind" , their ability to easily absorb and retain information and experiences from their environment. The prepared classroom environment is laid out in a logical, sequential way in order to promote their natural tendency towards learning.
Appropriate lessons are presented to children based on observation on their academic level of readiness. The teacher observes and records each child's progress, knowing when to introduce new challenges and interventions.