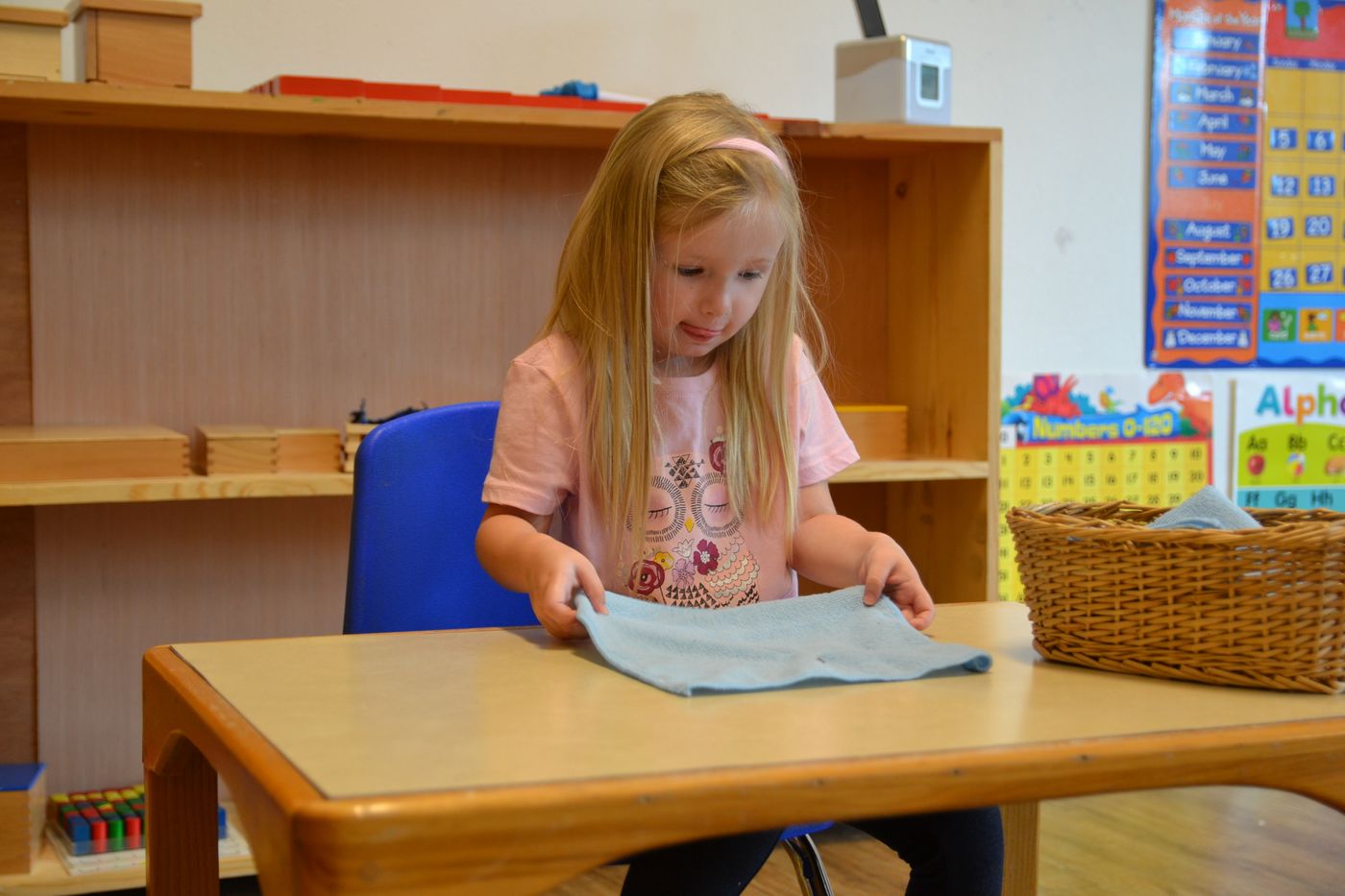 Primary Classrooms (3-6 years)
Our Primary classrooms consist of mixed age groups from ages 3-6. This enables children to get inspired by watching and learning from one another and allows them to choose their work with enthusiasm and delight. Children have the freedom to self initiate and learn at their own pace with guidance by the teacher.
Each classroom is carefully designed with developmentally appropriate montessori materials that enrich their motor skills, independence, the senses, and intellect. Working with hands on materials allows them to explore, manipulate and self discover, supporting and strengthening their self esteem; above all develops their life long love of learning.