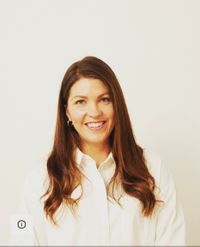 Eliisa
Owner
Eliisa became a part of the Young Minds community in the summer of 2018 when she and her husband Luis became the owners of Young Minds. Eliisa grew up in Finland, but has been residing in Texas since 2010. After completing a 10-year career in the mental health field and having her first son, she became passionate about early childhood development and education. Soon after, she decided to follow in the footsteps of her family in early childhood education, and came across the Young Minds family and community.
Eliisa says: "After obtaining a Master's degree in Infant and Early Childhood Development (with an Emphasis in Mental Health), I have enjoyed incorporating the knowledge I learned into everything we do at Young Minds. My goal is to ensure our teachers are loving, yet educated, and feel supported in their roles. We want every parent to feel safe and secure about leaving their children with us every day and know that their child is happy, healthy and learning."
During her free time, Eliisa enjoys spending time outdoors with her family. She feels passionate about health and nutrition, and enjoys the outdoors and music in any shape or form.