Pre-Primary (18mo - 3 years)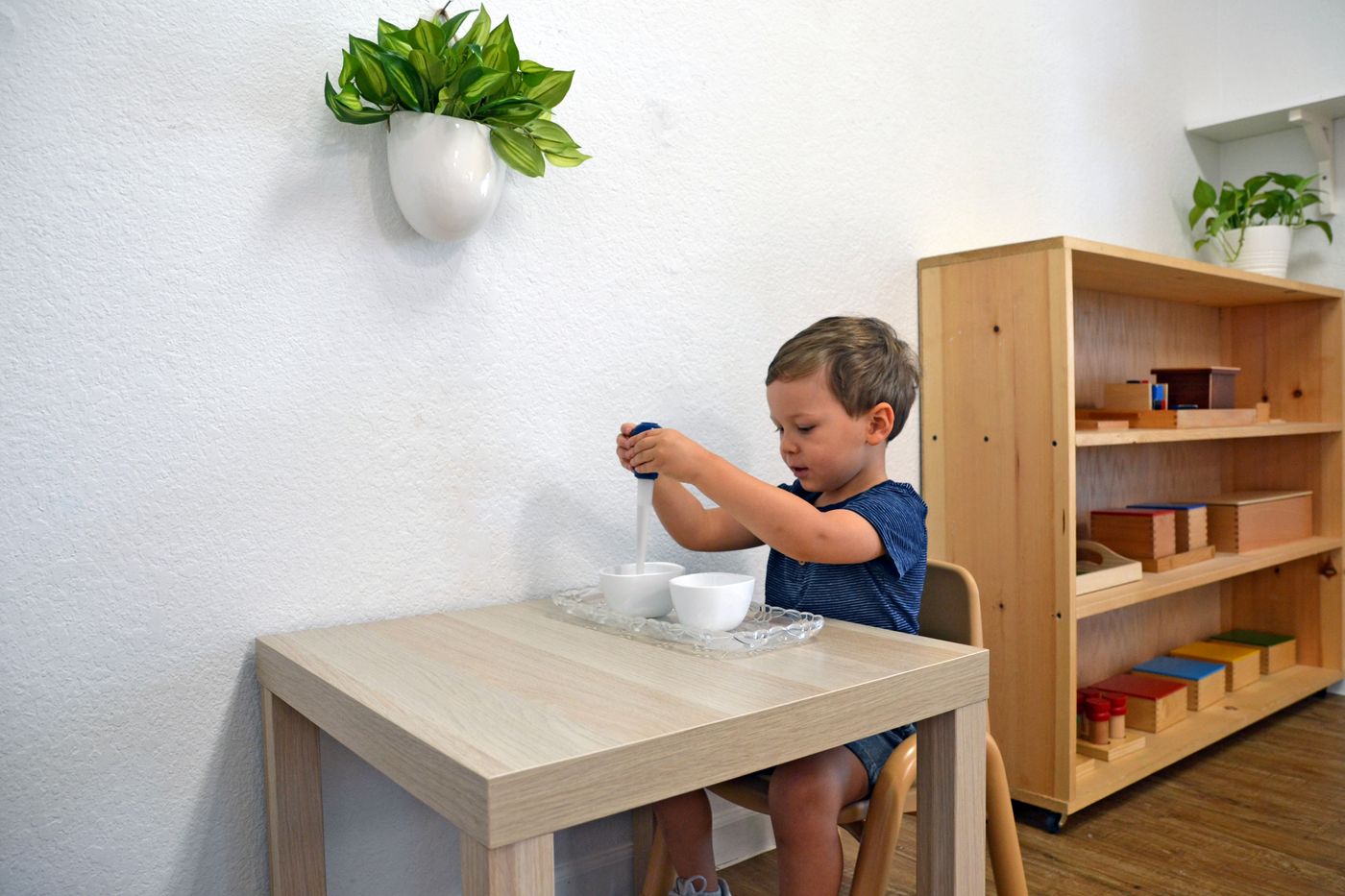 Young Minds Toddler Program
The Montessori Method offers an approach to early childhood education that has been proven to cultivate critical learning capabilities, problem-solving, and creativity for over 100 years.
Our program offers a developmentally appropriate toddler-designed curriculum to foster independence, cognitive and language development, speech, and strengthen fine motor and gross motor skills. The environment and curriculum fosters movement and introduces grace and courtesy lessons that promote focus and concentration. An important part of a toddler's developing independence is learning to care for him/herself.
Our Toddler Program begins when the children are 18 months old, and our classrooms consist of a mix of children between 18 months and 3 years.
MORE ABOUT MONTESSORI TODDLERS
Children develop more rapidly than at any other time during the first 3 years of life. They absorb vast amounts of information through observation and experiences from their environment and relationships. These years lay the foundation for later learning—and the stronger the foundation, the more the child will be able to build upon it.
The Montessori method offers a curriculum that emerges from each child's unique skills and interests. Based on daily observations, teachers introduce new materials and activities that pique curiosity and stimulate learning. Learning objectives for your child at this age include developing skills such as language, concentration, problem solving, visual discrimination, and physical coordination.
The routines of everyday living are the foundation of the toddler program. Activities promote independence, order, coordination, and concentration, as well as support social, emotional, physical, and cognitive development. These learning activities include:
Self-care: washing, dressing, toileting, and eating, according to each child's individual capacity
Care of the environment: cleaning, food preparation and food service; and plant care.
Large-motor activities (indoors and out): walking, climbing, running, jumping, balancing, climbing steps, and more
Fine-motor skills: reaching, grasping, picking up objects, transferring objects, using tools and utensils, doing art work
Language: naming objects, describing actions and intentions, discussing pictures, conversation, music, and singing
Social skills: developing manners through interactions with peers, teachers, and adult-led small group games
Toilet Training is a major developmental milestone during the toddler years. By collaborating with parents, our teachers look for the signs that indicate they are ready to begin toilet training. Our bathrooms are equipped with toddler size toilets, which allow for a comfortable transition to their newly learned independence.