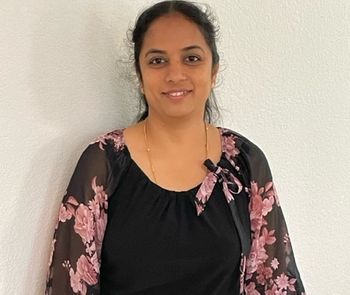 Kadambari
Lead Guide / Curriculum Coordinator
Ms. Kadambari is originally from India and received her Bachelor's Degree in Chemistry and also holds an Associate Degree in web page design. She has been a Montessori teacher for over 22 years and received her AMS (American Montessori Society) diploma from MECA Seton in Chicago.
She relocated from Chicago to Austin in 2006, and worked at both Cypress Creek Montessori and One World Montessori schools for several years.
Ms. Kadambari says: "After my daughter was born, I read lots of books to gain knowledge on early child development and I fell in love with the Montessori Philosophy. I love making new materials and letting children work on them. Watching their satisfaction and progress gives me happiness."